Welcome to St. John the Baptist
Ordinary Time is the season of the Church year when Catholics are encouraged to grow and mature in daily expression of their faith outside the great seasons of celebration of Christmas and Easter and the great periods of penance of Advent and Lent. This is a time of conversion, maturation, and quiet growth. It comprises the longest time on the liturgical calendar when the faithful consider the fullness of Jesus' teachings and miracles while on this earth.
---
Join Fr. John MacInnis and Fr. Kevin Leaver for a Pilgrimage to Rome and the Holy Land this fall! In honor of the parish's 150th Anniversary, we will journey together this September for a 5-night trip to Rome and attend the Diaconate Ordination of seminarian Joe Ferme. Optionally, we will then embark from Rome on a 6-night pilgrimage to the Holy Land and walk in-step with Jesus & Mary from Bethlehem to Calvary. Starting at $3,095/person.
Visit canterburypilgrimages.com or contact Jimmy Coppinger at (800) 653-0017 Ext. 1006 or jimmy@canterburypilgrimages.com for more information
---
All are welcome to view Masses LIVE streamed from St. John's below
---
Eucharist Encountering Jesus, Our Bread of Life
---
---
Click BELOW to signup for the 150th Jubilee Mass at St. John the Baptist.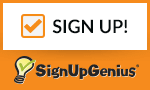 ---
We rely on our Sunday collections to help provide for the needs of our Parish Community. You may mail in, or drop off your envelopes. You may also donate online.
Click here to donate to St. John the Baptist
---
Please text PARISH to 42828 to be added to the official St Thomas & St John email list.